猫攻撃の後 - Cat Attack
貓奴的人生:
貓咪會一直弄亂家裡的擺設,點擊物品,避免你的錢一直流失!
畫面左右的箭頭按鈕可以切換房間。
Your cat keep messing up your things in your rooms.
Tap your things to avoid your money loss.
Tap the left and right arrow buttons on screen to switch rooms.

猫親バカの人生、
家はめちゃくちゃになった!とにかく止めよう!
そうじゃないと電気代と水道代は…
物をクリックして整理します。
画面両側の矢印ボタンで部屋を切り変えます。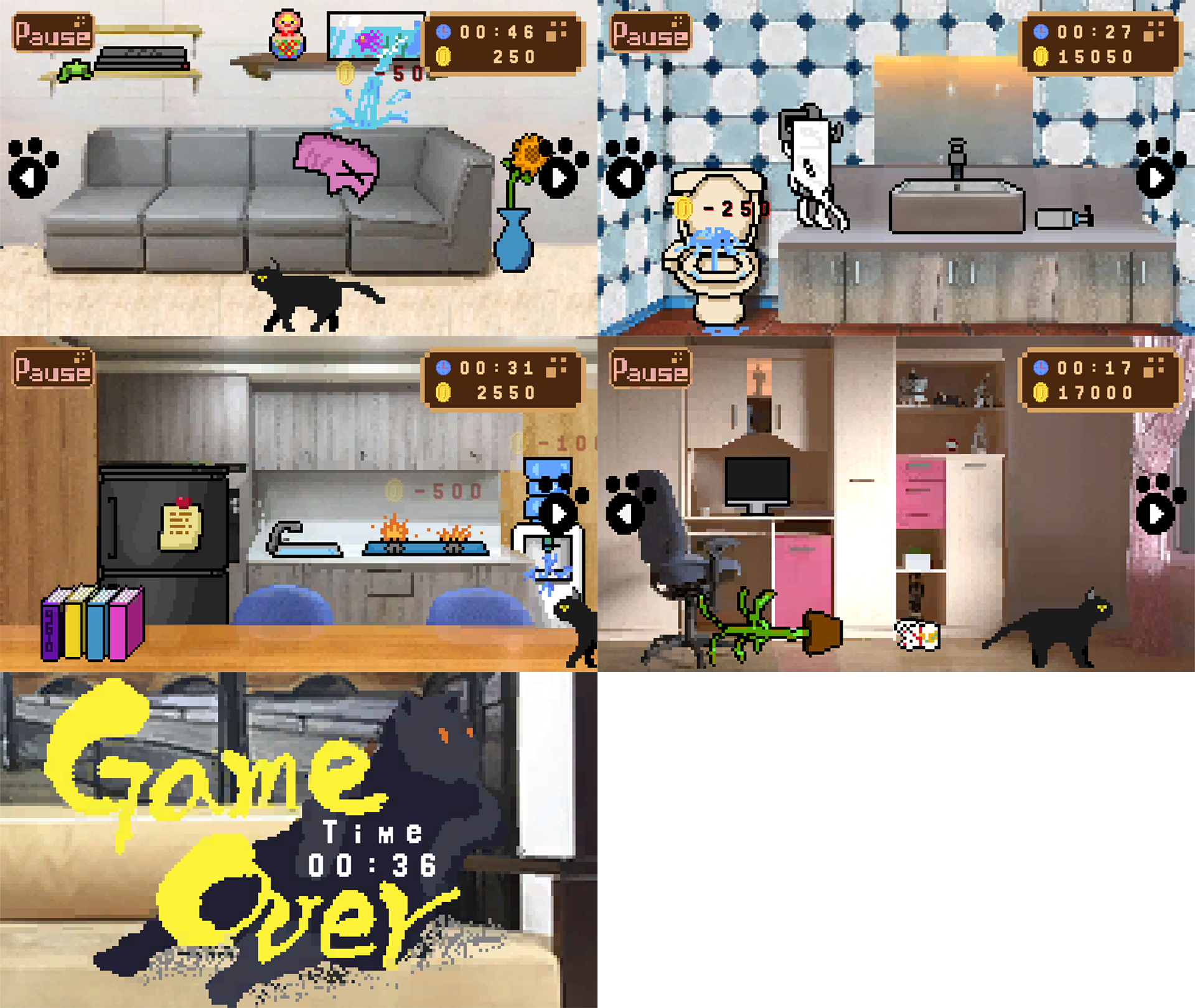 Developer:
aaaaa: Art + Music
R唯: Art
康獻彣/John Kang (@s90105JohnKang): Code
立康: Code
鴨仔: Art

Comments
Log in with itch.io to leave a comment.
aaaaaaaaaaaaaaaaaaaaaaaaaaaaaaaaaaaaaaaaaaaaaaaaaaaaaaaaaaaaaaaaaaaaaaaaaaaaaaaaaaaaaaaaaaaaaaaaaaaaaaaaaaaaaaaa lol